Home > Sites > Jerusalem > New Gate
Overview:
The "new gate" is located on the western walls of the old city of Jerusalem . It was opened in 1889 in order to enable an easy access from the Monasteries outside the walls into the Christian quarter.
Location:
The aerial map shows the 8 gates of Jerusalem, with the new gate on the left (west side), facing west (modern) Jerusalem. These are the gates, listed clockwise starting from the new gate on the west corner:
1. New gate (this site)

2. Damascus gate (on the north-western side)

3. Herod's gate (on the north side)

4. Lions' gate (near St. Anna)

5. Golden gate (a closed double gate, also called the gate of mercy)

6. Dung gate (on south side, near the western wall)

7. Zion gate (on the south-west side)

8. Jaffa gate (tower of David)
You can point on the purple points to navigate to the selected site; the white points will be featured in the future.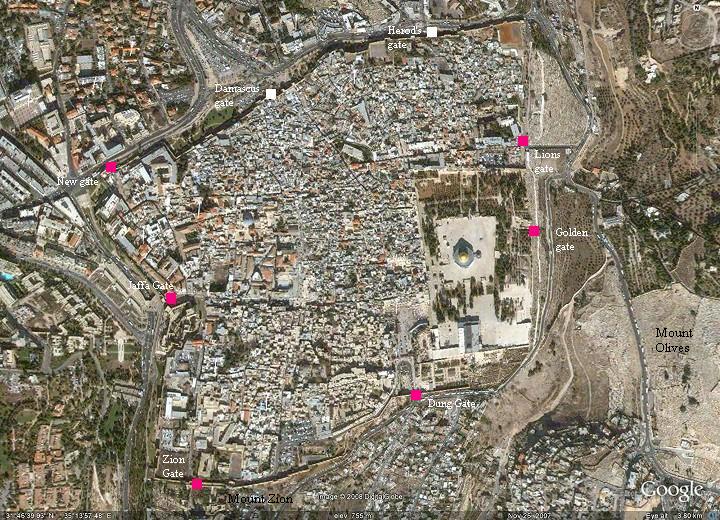 History of the place:
The Ottomans built the present walls of Jerusalem in 1540. Only 350 years later, after requests by the French ambassador in Turkey, the Sultan Abed El-Chamid allowed to open another gate in the walls.

The new access allowed an easier access to the Christian quarter from the outside, including the monasteries outside the walls, such as Notre Dame de France across the street.

During the Independence war, in July 1948, Israeli soldiers forced into the old city through this gate, and established a bridgehead; they later retreated through the gate. A plate is displayed on the right side of the gate, commemorating this event.

The old city was under Jordanian rule until 1967. After the 6 day war the gate was reopened.

New gate street sign
Photos:
An external view of the new gate from the western side is seen below:
Click on the photos to view in higher resolution...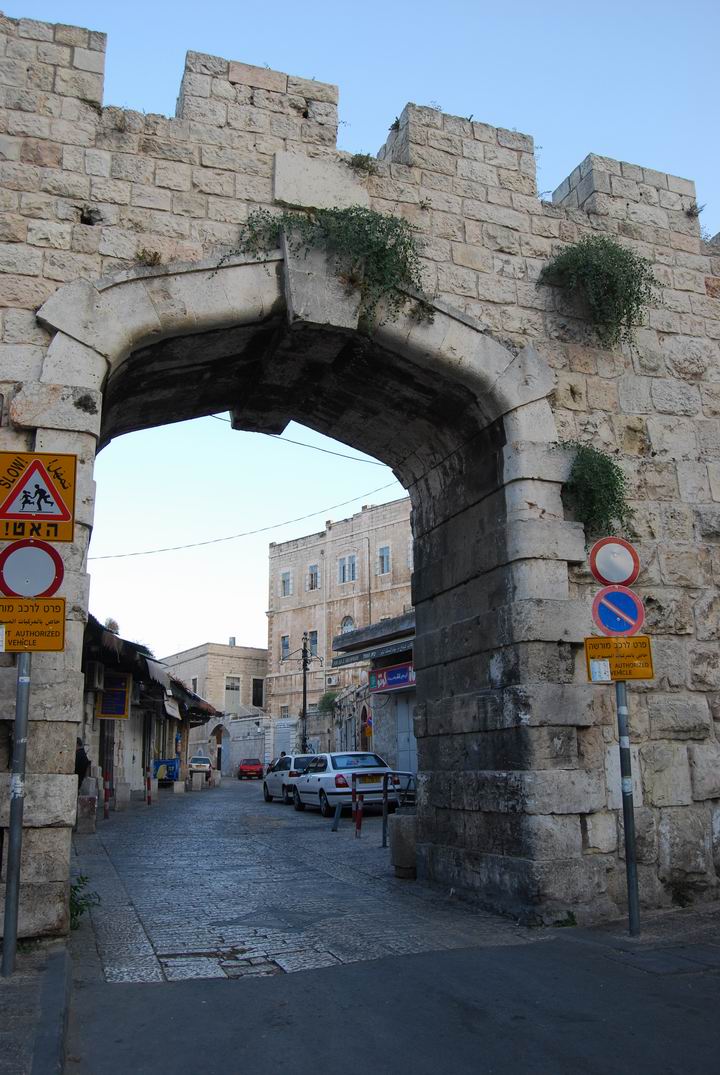 Another view of the gate.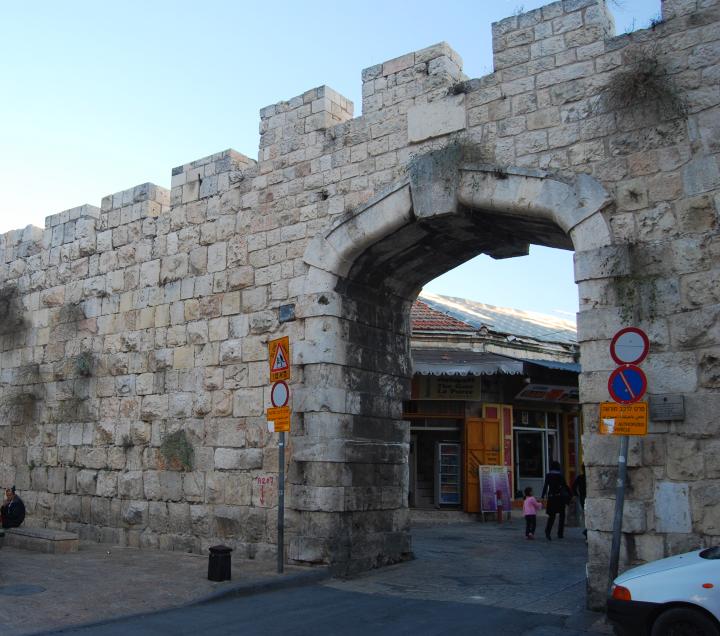 An interesting detail can be seen near the gate - a Shield of David ("Magen-David") is embedded in the wall near the corner of the wall.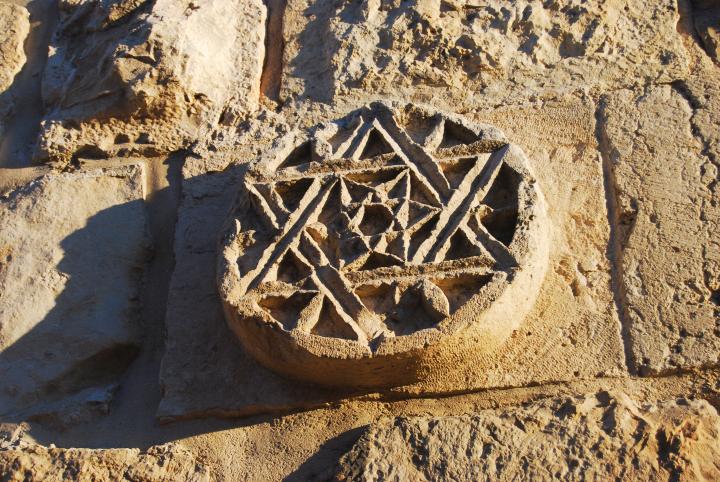 Etymology (behind the name):
Sha'ar - Hebrew: Gate
Chadash - Hebrew: New
Jadid - Arabic: new
Bab - Arabic: gate
Magen - shield
Links:
Excavations (2003) - The excavations were conducted along the wall, east of the new gate. In the 4 areas that were opened, the archaeologists identified findings dated from the 10th C AD. They concluded that the present wall in the north-western section was built on the remains of fortifications from earlier periods. The ancient walls therefore dictated the course of the newer 16th C Ottoman wall which stands today. Traces of a Crusader-era gate, perhaps "Lazarus gate", was unearthed 150M to the east of the new gate, near the corner of the wall. It was the "new gate" of the Crusaders period, built to allow easy access for the pilgrims to the Holy Sepulcher after they were forbidden to enter through Damascus gate.
BibleWalks.com - walk with us through the sites of the Holy Land
Lions' Gate<---previous Jerusalem site--<<< All Sites >>>---next Jerusalem site--> Mount Zion